Recognizing Every Risk
Protecting Every Client
It can be unnerving to close on a home only to find out that there were undisclosed issues with the property that now fall under your responsibility. At Whitetail Home Inspections, we're vigilant about protecting home buyers from the unwelcome surprises that can sometimes spoil an otherwise sound investment. Our comprehensive home inspections are designed to detect any issues that detract from the overall condition of a property—keeping you informed so that you can invest safely and confidently. Matt is an affiliate member of the Black Hawk County Board of Realtors, meaning we are vetted and insured on homes up to 1 million dollars!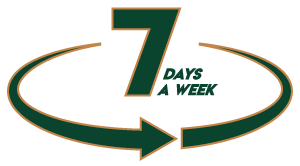 When Convenience Is a Factor
Personal availability can be difficult to come by for individuals whose daily schedules have them constantly on the move. We strive to work with our clients as much as possible, offering inspection appointments 7 days a week—including evenings! If you need to expedite a home inspection for any reason, we can typically arrange for an appointment to take place within 72 hours of your request. Matt also has keycard access to homes (just like your realtor!), So no need to bug your realtor to let him in for the inspection or radon test.
Next-Day Inspection Reports
Straight to Your Inbox
We use top of the line Spectora software. A link to your interactive online report, along with access to a PDF will be sent to your email within 24 hours of your completed home inspection. Our easy-to-read reports feature detailed summaries of each inspected item and precise explanations of any defects, including photographs and videos wherever necessary. We encourage you to call us with any questions after you've looked over your report! We also offer easy online payments using a credit or debit card. 
Proudly Serving
Iowa's Cedar Valley 
We offer professional home inspection services and radon testing in Eastern Iowa, including Waterloo, Cedar Falls, Waverly, Independence, and the entire Cedar Valley.  Whitetail Home Inspections offers investigative property evaluations that promote awareness and a more complete understanding of a home—ensuring that you have the knowledge to make a great decision for your family's future.